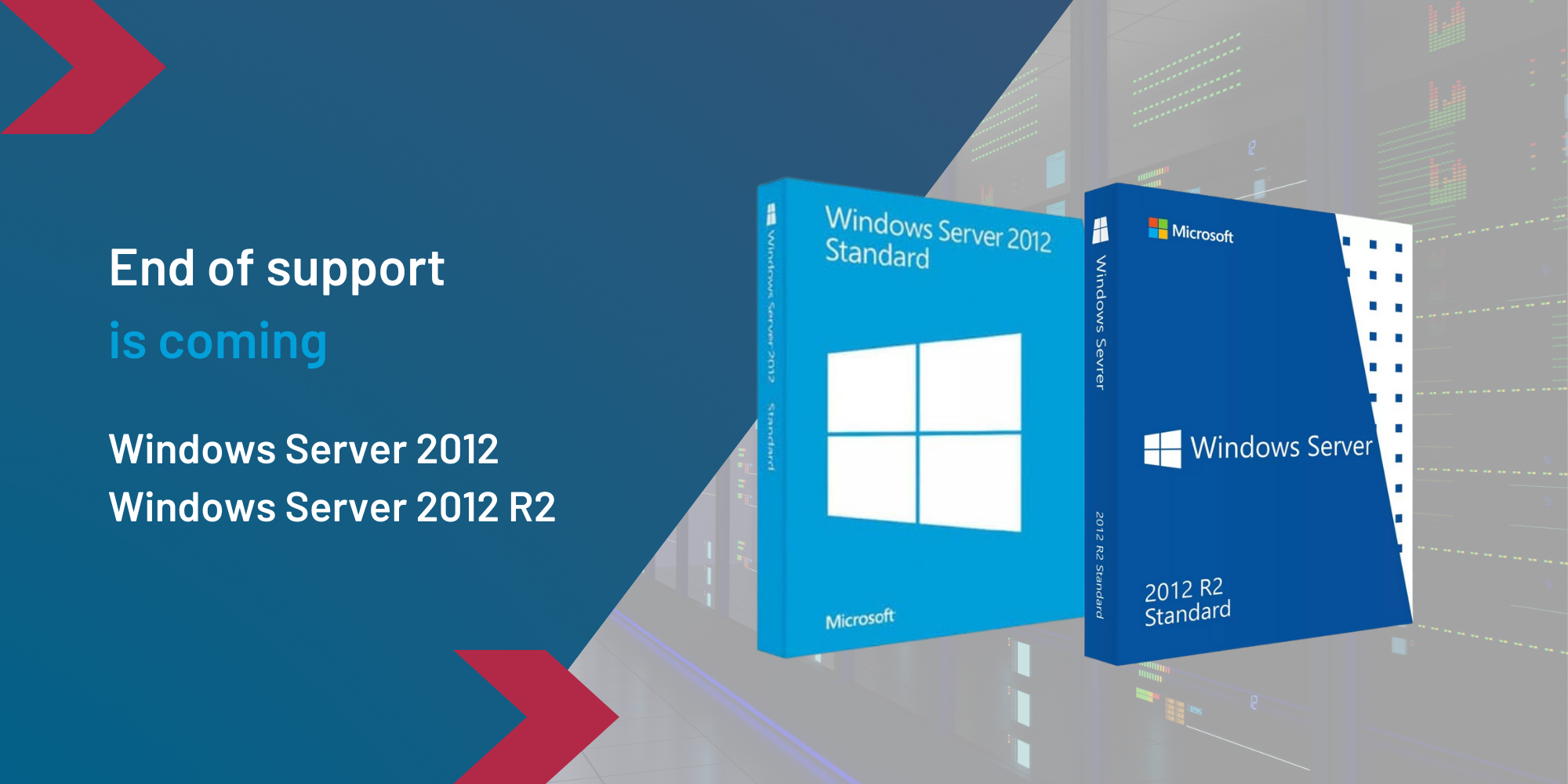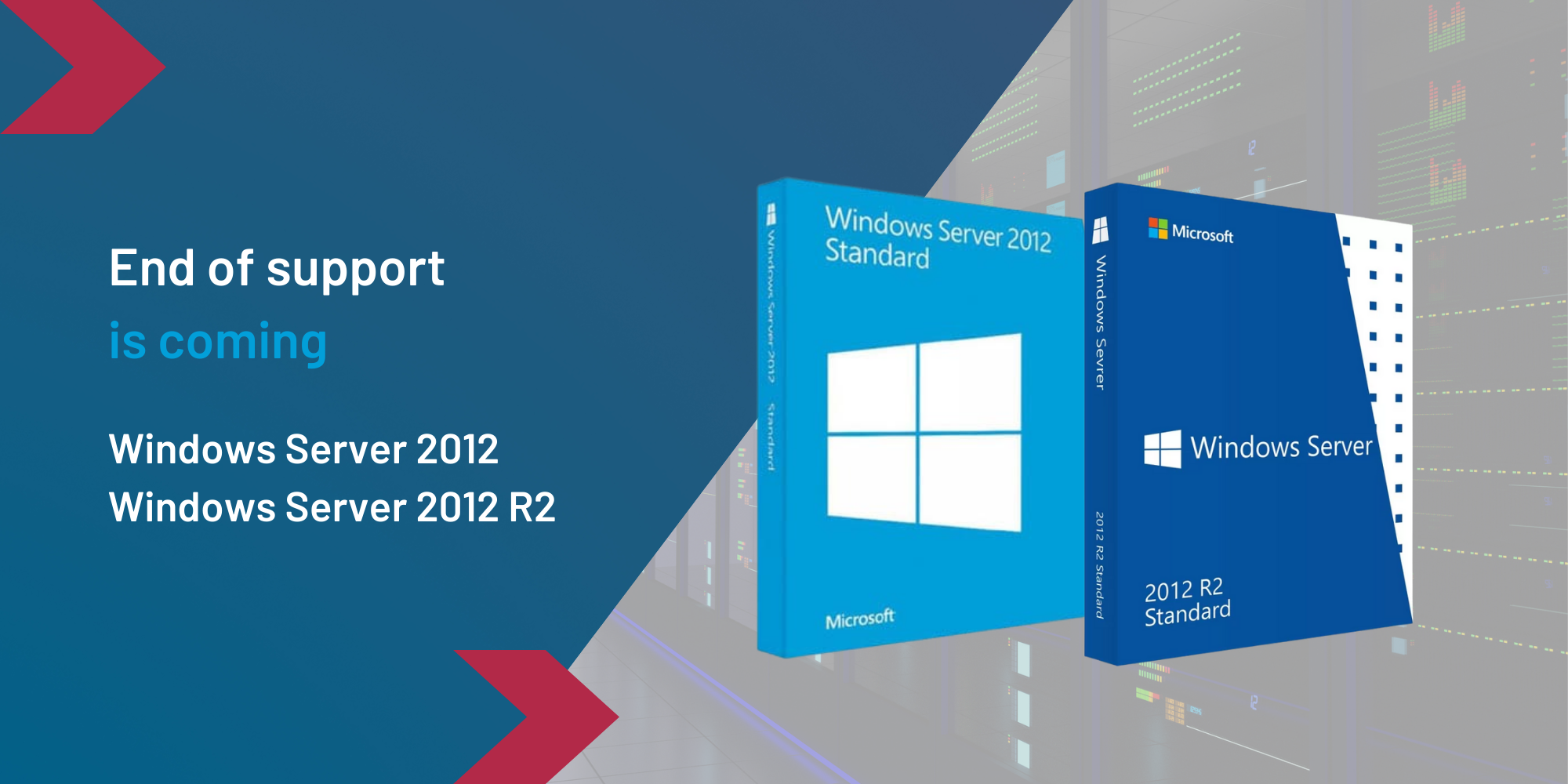 Due to the constant care of your data, we would like to inform you that from October 10, 2023, support for MS Windows Server 2012 and Windows Server 2012 R2 systems ends. For security reasons, it is recommended to update the system.
Windows Server
Windows Server is a platform designed to support the work of both small businesses and large corporations. It connects on-premises environments to Azure, adding additional layers of security while helping to modernize applications and infrastructure. The various functions available include: managing all users, sharing internal network resources, access to printers and other devices, DHCP, secure connections to the corporate network via VPN.
Windows Server belongs to the family of Windows NT operating systems, the first version of which appeared as Windows Server 2003. Since then, the solution from Microsoft has been used by countless enterprises around the world, also finding interest in operators offering hosting services.
End of support Windows Server 2012 and Windows Server 2012 R2
From October 10, 2023, technical support for the MS Windows Server 2012 version and Windows Server 2012 R2 will end.
What changes does the impending end of support mean?
regular system updates will no longer be delivered,
no possibility of using technical support,
suspension of new security updates (patches)
The fact that regular security updates will no longer be delivered is critical to data security issues. Cyber ​​attacks are becoming more intense, so using applications and sharing data in outdated versions can pose a strong security and compliance risk. It is recommended that Windows Server users update to the latest versions for better performance and regular security updates.
Windows Server upgrades
The process of upgrading your system may vary depending on the operating system you are starting with and the path you have taken. Using different terms will help you distinguish between possible actions, each of which might be related to your new Windows Server deployment.
Upgrade – In-place upgrade. You go from an older version of the operating system to a newer version while remaining on the same physical hardware.
Installation – clean installation. You are downgrading from an older version of the operating system to a newer version by removing the older operating system.
Migration. Moving from an older version of the operating system to a newer version of the operating system by moving to a different set of hardware or a virtual machine.
Cluster Operating System (OS) Rolling Upgrade. It takes place without stopping the workloads of Hyper-V or the scale-out file server. This feature avoids downtime that can impact service-level agreements. For more information.
License cobersion. Convert a specific edition to another edition of the same kind in one step with a simple command and the appropriate license key.
To which version do you need to upgrade Windows Server
It is recommended that you update to the latest version of Windows Server to take advantage of modern features, including robust security and the best performance.
The table shows the sipported upgrade paths depending on the currently used version:
Upgrade
from / to
Windows Server
2008 R2
Windows Server
2012
Windows Server
2012 R2
Windows Server
2016
Windows Server
2019
Windows Server
2022
Windows Server 2008
YES
YES
–
–
–
–
Windows Server
2008 R2
–
YES
YES
–
–
–
Windows Server 2012
–
–
YES
YES
–
–
Windows Server
2012 R2
–
–
–
YES
YES
–
Windows Server 2016
–
–
–
–
YES
YES
Windows Server 2019
–
–
–
–
–
YES
You can also upgrade an evaluation version of an operating system to a retail version, from an older retail version to a newer version. It is also possible, in some cases, to go from the volume license version of the operating system to the regular retail version.
For more information on upgrade options other than In-Place Upgrade, contact our experts to determine the best possible solution for your organization.
Windows Server 2022
Windows Server 2022 builds on the core features of 2019 release and introduces many innovations in three key themes:
security,
hybrid integration and management of the Azure platform
application platform.
In addition, Windows Server 2022 Datacenter: Azure Edition helps you take advantage of the cloud to update your virtual machines while minimizing downtime.
Manage your business with Windows Server 2022
for increased scalability, security and cost optimization!
| | | |
| --- | --- | --- |
| | Hybrid functions from Microsoft Azure | Extend your datacenter to Azure with a hybrid cloud-based operating system |
| | Advanced security | Protect your data and applications at almost every level, starting with the operating system |
| | Safer remote work | Support your employees with simplified deployment and management of remote applications and computers |
| | Modernized infrastructure | Help transform your existing infrastructure with flexible solutions such as software-defined storage |
Consult your company's needs to learn about solutions that will improve business processes and ensure data security.
Schedule a free consultation. Consult your company needs with our experts. Learn about solutions that will help your company improve business processes and ensure data security.