Database license audit
Processing and organizing huge amounts of data is a real challenge for many companies. A properly prepared database system and up-to-date licenses are therefore a source of business advantage and guarantee a higher level of process management. The audit of the purchased software and the optimization of the owned licenses allow noticing possible errors and efficient use of current resources.
At summ-it, we provide a comprehensive database license audit service consisting of an inventory, analysis, and preparation of a comprehensive report dedicated to your company, which will not only identify discrepancies, but also optimize current license resources.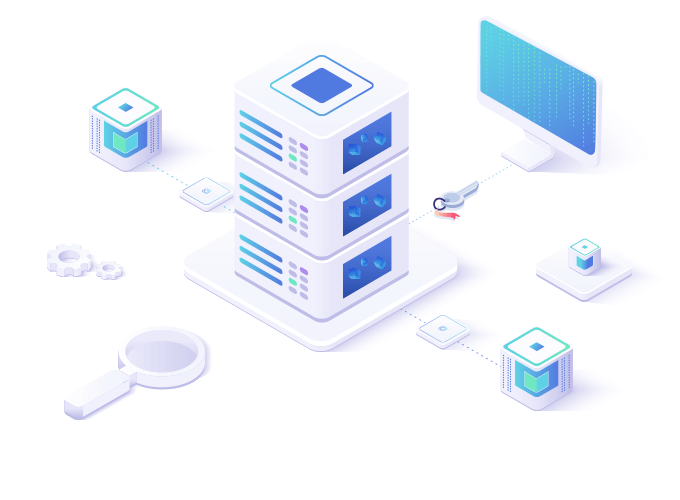 Current software status summary
The most effective methods of using company software
Fast and possibly the cheapest environment legalization
When is it worth conducting a database license audit?
The legality of software and the effective use of database systems can be an important competitive advantage source. By conducting a software audit, you increase the data security. Therefore, by auditing the system used in your company, you minimize the risk of data loss or misuse.
It is worth having your company conduct a database license audit if:
you have concerns whether the current state of the environment includes license coverage,
you are preparing for certification or software producers audits,
you expect confirmation of the correct use of your licenses, or you want to optimize it,
you want to compile shortages or excess software,
you want to inventory the purchased software,
you aim to increase resource efficiency.
Why should you choose a database license audit conducted by summ-it?

We are characterized by flexibility and individual approach to the client. When conducting database license audits, we take into account, first of all, the needs of your company and plans for the use of the audited software in the future.
Our goal is to enable your company to legalize the system as quickly and as cheaply as possible. We know exactly how to effectively conduct the audit process and we have proof for it.
+250
database systems implementations
+50
certified IT specialists
What do you gain by conducting a database license audit with summ-it?

Cost saving
Increasing database performance
Effective use of company resources
Better and faster investment results
How does the database license audit process conducted by summ-it look like?
At summ-it, we provide specific conclusions and recommendations that allow you to maximize cost savings and increase the efficiency of the audited systems.
A thorough overview of the installed software
Server environment configuration and the number of desktops analysis
Collecting information regarding software installed on computers and servers
Creation of a dataset that allows to perform the analysis
Writing and checking the operating systems authenticity certificates compliance
Listing devices detected during the network scan
Check software support agreements
Verification of purchased software and licenses
Analysis of the amount of software purchased in fixed assets (cooperation with accounting required)
Verification of licenses on data storages (BOX type)
License check from Microsoft Volume Licensing Service Center or other virtual libraries
Comparative analysis of all collected data
Verification of the installed software with the software purchased
List of software deficiencies / excesses
Indication of the most effective methods of legalization, including optimization of license purchases, as well as reorganization of the IT environment in order to effectively use current resources
Detailed report and recovery plan
Audit work performed range description
Analysis of data collected in the process of scanning and inventorying the software
Recovery plan presentation for the purpose of quick and cheapest legalization
What are the requirements to properly conduct a database audit?
At summ-it, we care about the highest quality of projects carried out that are requested by our clients. In order to properly conduct a database audit, we need additional authorizations, permits or accesses, as well as full availability of engineers on the client's side who will describe the systems architecture and will cooperate in terms of access to the systems.
When carrying out database license audits, we particularly care about the security and information confidentiality. As part of the service, we may require, among others:
a full set of purchase documentation
access to server documentation and the infrastructure used.
providing systems (servers) with the required level of authorization
run environment auditing scripts
An important role for an efficient and safe auditing process is also played by permits for the possible execution of a set of scripts prepared by our specialists, collecting hardware and software information, and the installation of software for automatic data inventory.
All requirements and the range of data necessary to be made available for the purposes of audits are always discussed with clients already at the stage of preliminary project discussions.
Meet clients with whom we reach the peak together

We provide services in the area of database systems, both SQL Server and Oracle. Summ-it also provides continuous support in the model 24/7 providing the customer with the 2nd line of support.