Audit services
An external, objective view of the company's operations and procedures can be priceless. Sometimes it's hard to see mistakes and hidden potential when you have the data right in front of your eyes. Audit services offered by summ-it are a way to increase a competitive advantage, streamline work, and adapt the solutions and procedures used to the requirements of the organization.
As specialists, we look at a given aspect of your company's operation as a whole, verify it, and propose appropriate improvements.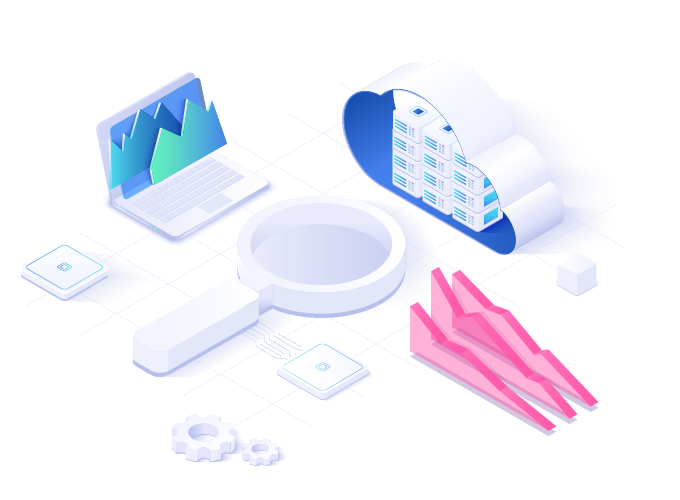 What are audit services?
Audit is a process consisting in an independent assessment of a given organization or a selected fragment of its functioning (system, process, project, product, etc.). It consists in a thorough study of the subject of the study and an objective indication of deviations from the norm, regulations or adopted rules, as well as other types of problem areas. It results in an extensive report that includes an in-depth analysis of the subject of the study, indicating non-compliance and possible losses, as well as tips on improving functioning, increasing competitive advantage and development.
An audit is often the first step to introduce major changes, make improvements in the company or implement a new solution. It provides a good understanding of the current situation and is a determinant of its improvement. A well-conducted audit provides great value for the company. Therefore, it should be carried out by an independent expert who is characterized by an objective, holistic view, and extensive knowledge on a given topic.
Audits by summ-it
summ-it is a team of IT specialists with extensive competences and experience in the project implementation for many prestigious clients. summ-it for many years of work in the field of auditing has developed its own audit program, allowing for the methodical identification of the problem, and then the conclusion, and solutions implementation.
We offer comprehensive services based on verified tools. We perform professional IT audit and support solutions in public, hybrid and on-premise cloud. Commission us to conduct an audit of your company, and you will receive a complete set of information to improve safety and efficiency as well as tips for further development. Our offer includes:
Database Audits:

solution implementation correctness verification in the organization,
system performance analysis,
checking the cyclical maintenance tasks correctness on the platform,
setting out further directions for the system development in order to secure data,
data platform maintenance costs optimization;

Database License Audits:

a thorough review of the installed software,
software and license verification,
a list of software shortages or excesses,
the most effective legalization methods indication,
presenting an in-depth analysis and recovery plan;

Scaling Database Systems:

environmental analysis,
data growth and customer needs verification,
preparation of a report containing comprehensive information and recommendations for the scaling process,
presentation of the data growth estimation in the future;

Database Performance and Security Audit:

Reviewing system features and identification of the so-called bottlenecks,
hardware resources or used cloud solutions analysis,
database environment analysis,
recommendations and optimization plan development;

IT Infrastructure Audit:

privileges verification as well as data access security,
so-called system bottlenecks identification,
organization needs verification in order to verify the need to increase employment,
indications for optimization of activities and processes preparation that are currently in force in the IT department,
preparing the organization for infrastructure changes, including the migration of company resources to the cloud;

Databases Compliance Audit with GDPR:

conducting a full analysis of IT systems, in particular data sets
specific types of security usage possibility verification,
data loss risk analysis,
personal data sets identification, qualification and analysis,
risk analysis for stored data sets.
Check the details of the offer or contact us if you want to know more information.
Audit services – why trust summ-it?
Audit services are only part of our offer. Every day we deal with the implementation and service of various types of IT solutions, which is why we know them from scratch. Our experience translates into the ability to identify problems and implement proven solutions. We provide not only an objective, but most of all a professional look at the functioning mechanisms of your organization.
250
implementations of database systems
50
technological certificates
Our services are comprehensive and tailored to the client. When implementing them, we take into account the organization individual needs and its specificity. After each audit, we provide a detailed test report along with recommendations for changes and a modification implementation plan. All recommendations are developed in such a way that the changes are as beneficial as possible, and at the same time implemented as cheaply and quickly as possible. It is not without reason that so many companies and institutions have trusted us.
When conducting complex environments audits, we use our Superb DBA product, which automates processes and standardizes identifying discrepancies issues with the best industry practices.
Join the best, starting with an audit from summ-it.