Business Analytics
The more competitive the market environment, the greater the role of business intelligence, which identifies and then communicates relevant patterns emerging from your data. Summ-it's extensive experience in data management means that we are able to create any query to the database, as well as proactively advise clients on the possibilities offered by their data sets, which will increase the company's competitiveness.
Summ-it business analytics will allow you to ignore instincts or predictions in favor of drawing conclusions and predictions based on working with hard data.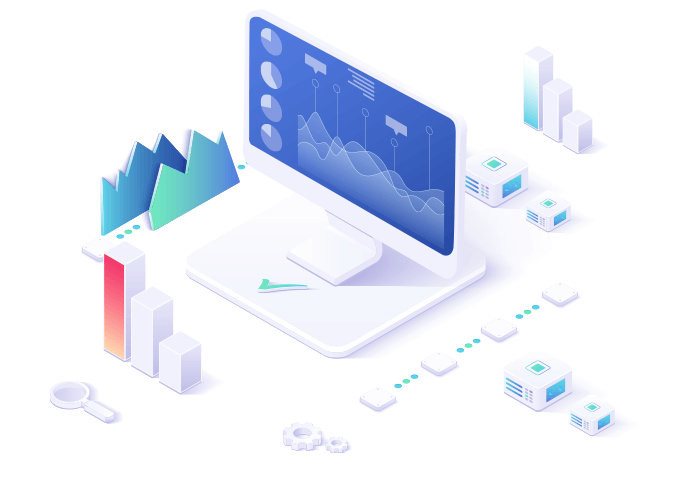 Opening new business opportunities
Data-driven decision making

When is it worth reaching for business analytics?
Figures, data and facts are key ingredients for making business decisions at every organization level. Through our work, we will help your organization optimize costs, save expenses, identify new groups of recipients, or define the most relevant for the business. If your business is facing a challenge, you want to visualize new, previously unavailable data or you are simply facing any data-related problem, our services are just for you.
Your company should invest in business analytics when:
it wants to improve processes within the organization,
it wants to optimize activities in various areas,
it wants decisions based on knowledge, not beliefs,
it wants to save money,
it wants better returns on investment.
Business analytics with summ-it:
Extensive experience in the implementation and care of databases makes us perfect partners in business analysis, and then the implementation of solutions that allow for the implementation of business analytics and data reporting. We are flexible as well as proficient in methodologies and processes. This allows you to obtain results aimed at optimizing work within various planes in a given company.
Do you want to know more about the potential of business analytics? Are you wondering what you can gain from the data collected in your organization? Write to us!
+250
database systems implementations
+50
certified IT specialists
What do you gain by entrusting us with business analytics?
a better view of the company's condition
management based on knowledge, not assumptions
cost optimization
identification of areas requiring attention
The business analytics universality

As the awareness of many companies grows, the role of analysts grows as well. Due to the ever-increasing competition, two things can be done. Either be faster or smarter. Both variables are much easier when one works with efficient analytical tools and databases capable of reporting even in real time.
What's more, companies are often unaware of the value of data and the business analysis itself that is based on it. Each company collects information in a traditional or more often digitized way. The larger part is digitized, the better for the analysis, because the scale effect and assumptions statistical correctness confirmed by the data is in effect here. Having data, we can identify areas that generate a disproportionate amount of costs to profits. For example, we can check how much distance is covered by our sales representatives on daily basis and order their routes optimization. We can also check the perfect customer profile of the company or its employee. We can determine the average cost of acquiring a client, or how much we earn on him in the short or in long term. Ultimately, we can model the future based on historical data and also create alternative scenarios by adding variables.
It is a lot, isn't it? And that's just the tip of the iceberg. Regardless of the system or databases you have at your disposal, we are able to extract the appropriate data for your company or simply propose a way in which the data will be collected and then show what benefit can be derived from it.
Business analytics is a job for pragmatists. This means that you need to be ready for results that will not necessarily fit in with what you thought was right so far. However – if you question your theses and want to prove or disprove them – this already proves your wisdom. This is an extremely important feature in times of a fast-paced economy and extraordinary competitiveness.
Business analytics supports the departments of marketing, accounting, sales, human resources, production, as well as distribution, or logistics. Every area in any company or institution deserves data-driven process optimization.
Meet clients with whom we reach the peak together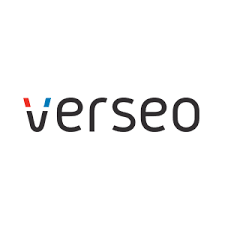 Together with Verseo, we are developing technology solutions to provide value to Verseo's customers in the form of rapid data collection and processing and the ability to self-manage and optimize online campaigns.