Data warehouse
Modern companies are successful, that are using knowledge-based management. Data warehouses that integrate and consolidate data available across the entire organization are the foundation for business analytics / intelligence solutions. Data warehouses are the starting point for the so-called data analytics (data science), and, based on them, creating deep analyses.
summ-it provides comprehensive services, from business analysis through implementation to implemented solutions maintenance.
Data source for all departments
Lowering costs and increasing competitive advantage
Data warehouse – why is it worth it?
Heterogeneous and scattered IT systems are common challenges faced by organizations. In such cases, access to data is ineffective, and the picture of the situation constructed from fragmented materials is incomplete or incorrect.
The data warehouse not only combines, but also integrates data from various systems according to one structure and model. On this basis, systems are created that provide management staff with knowledge in the form of intuitive tools for preparing analyses and reports. They provide the basis for making the right decisions.
Data Warehouse:
It is a large database containing up to hundreds of terabytes of information
Integrates both past and current data
It is intended for query handling and analysis
Provides data to users in read-only mode
Contains data combined on multiple levels
Services and solutions offered:
We design tools that allow you to create reports with visualizations for processed information. We provide on-premises data warehouses and in the public cloud (cloud computing). We also implement OLTP and OLAP systems (multidimensional and tabular). We create business analytics in any range and based on the business goals of your choice.
In addition, we build data warehouses taking into account the planned use, volume and nature of the data held or required transformation type and data refresh rate.
+250
database systems implementations
+50
certified IT specialists
What do you gain thanks to the data warehouse:
constant access to information,
transparent and holistic reporting,
work based on data,
better decisions,
faster reactions.
Data warehouses enable:
ON-LINE ANALYTICAL PROCESSING (OLAP):
analytical data processing through queries, preparing statistical summaries, charts and reports, summarizing significant amounts of data; OLAP tasks meet the needs of management and administrative staff as well as analysts
ON-LINE TRANSACTIONAL PROCESSING (OLTP):
information processing on production databases, optimized for high performance and availability
DECISION SUPPORT (DS) / BUSINESS INTELLIGENCE (BI):
complex analyses, tactical and conditional scenarios construction that support business decisions, predicting future business analyses
DATA MINING (DI):
building knowledge resources based on data; automatic data summary, extracting key information from the data resource, discovering patterns and models in raw, source data
CORPORATE INFORMATION FACTORY (CIF):
data centralization from various systems and sources available within the organization, guaranteeing the data durability, stability, and invariability
ARCHIVING:
centralized data archive with quick access perseverance
KNOWLEDGE DISCOVERY IN DATABASES (KDD):
Iterative process oriented at discovering and building knowledge resources.
DATA CLEANING:
data cleansing defined as the removal of "information noise" and irrelevant data
DATE INTEGRATION:
data integration from multiple sources for analysis
DATE SELECTION:
data selection relevant to the analysis
DATE TRANSFORMATION:
converting data process into the appropriate form required by the search procedure
DATE MINING:
extracting patterns and models based on the analysed data
PATTERN EVALUATION:
identification of the significance of patterns and models built on the data basis
VISUALISATION TOOLS:
tools for synthetic and graphical presentation of the entire process results
A properly designed data warehouse will handle many queries in a very short time, provide users with flexibility and the ability to separate certain data from others in order to develop on broad or detailed foundations.
Cloud data warehouses
Data warehouses use the cloud to combine and store data from a variety of sources – people, sensors, electronic, or fiscal systems. Warehouses on local servers in theory offer better security, but are relatively difficult to scale and manage with rapidly growing needs. Cloud solutions, on the other hand, offer lower costs, ease of use, flexibility in terms of scaling and ultimately lower infrastructure needs within the enterprise itself. In the era of rapidly increasing information, these are the advantages responsible for the extremely dynamic development of data warehouses within cloud systems.
Modern data warehouses are able to meet the expectations of each department in the company, as well as each specialist – regardless of whether he is a programmer or business analyst. They also allow for good coupling with modern analysis or decision-making systems – e.g. with self-learning algorithms. All this means that both medium and large enterprises – including corporations – use this type of solutions to increase their market advantage.
Meet clients with whom we reach the peak together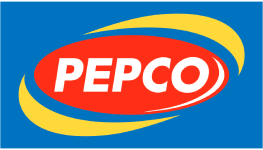 Summ-it provides 24/7 support 365 days a year for a volume of over 200 databases with a total size exceeding 300 TB. As part of the supported environment, we support and develop the data warehouse and reporting system.