We became a sponsor of the SQLDay is the largest conference focused on Microsoft Data Platform – databases, Big Data, Business Intelligence and advanced data analysis.
SQL Day conference
The conference is organized since 2009 by enthusiasts and professionals from all over the country operating within the Polish SQL Server User Group (PLSSUG). This year's edition was held on May 9-11 in a hybrid form. We had the opportunity to meet many experts at the Centennial Hall in Wrocław or chat with people available online in the Whova application chat.
SQL Day is an event full of energy, filled with professional knowledge and experience of the speakers. The content of the conference are supervised by the organizers of previous editions, who cooperate on a daily basis with the global community of specialists working with the Microsoft data platform.
The lectures were conducted by well-known and liked experts, including Polish SQL MVPs, independent consultants or invited experts working in industry companies. There was time for meeting friends and fierce discussions. An ATE zone (Ask The Experts and a small technology park) has been prepared for all.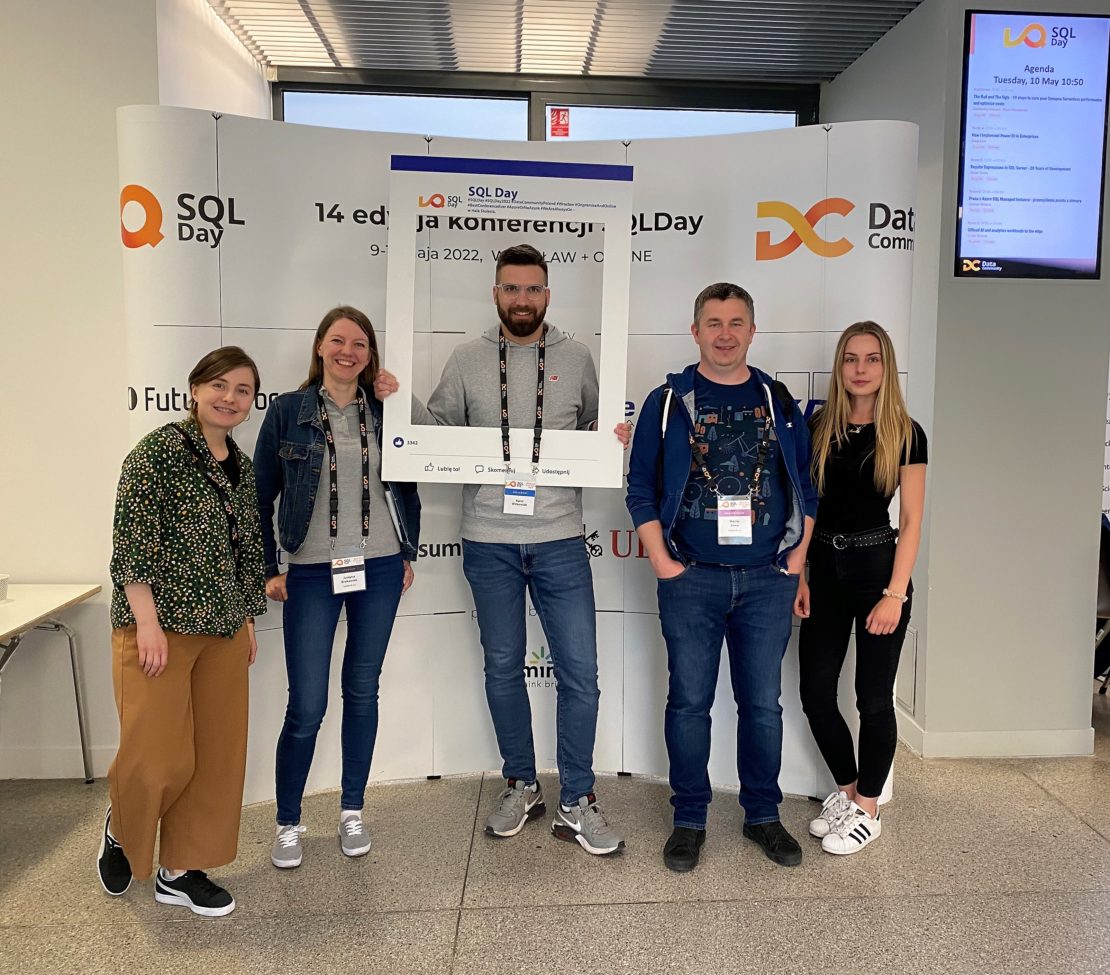 How to manage data with Microsoft Pureview and why it is worth it
Karol Witkowiak, who in summ-it takes the position of Cloud BI Developer, played the main role as a speaker at the event.
Karol in his professional career has focused on working with data. It implements projects based on Microsoft technology for clients from various industries. Building a data warehouse, transforming and processing data are the main tasks in his work. Every day he tries to learn something new. Outside of work, he is passionate about cycling.
At the SQL Day conference, our expert talked about how to manage data using the Microsfot Purview and why it is worth doing it.
"I presented a product that was released in November 2020 by Microsoft as a data management platform. I showed the user interface, discussed the main functionalities, including data mapping (both on-premise and in the cloud). During the presentation, I also mentioned the cost of this service".

Karol Witkowiak Cloud BI Developer at summ-it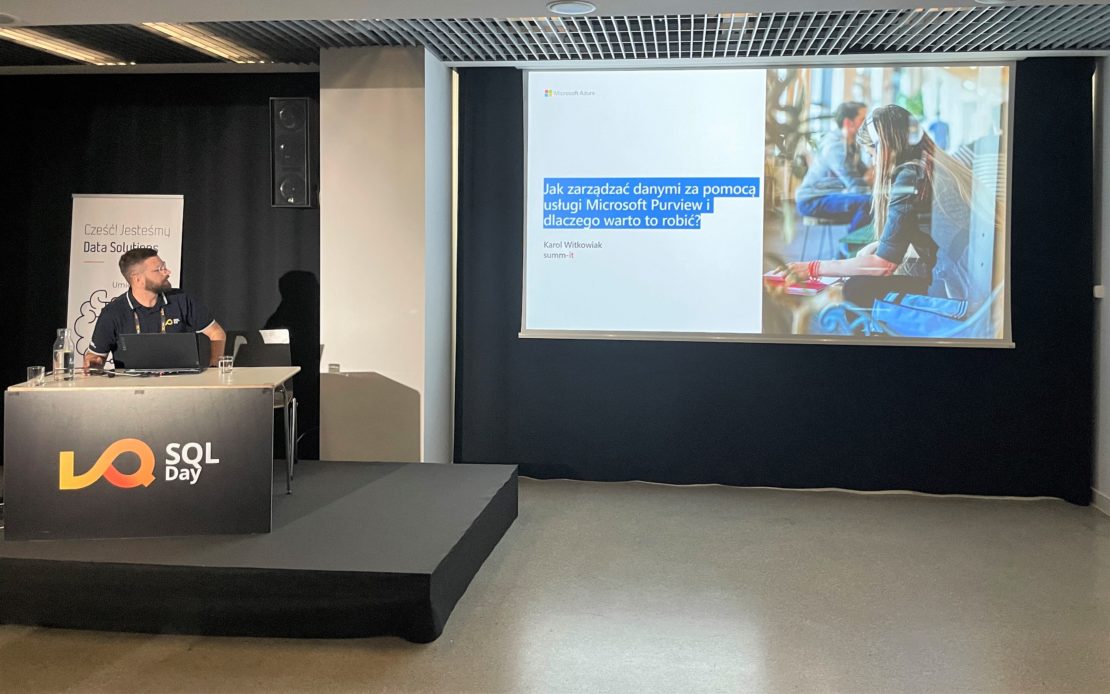 The subject of Microsoft Purview made great interest among the participants. The speech turned out to be the most popular online session among the presentations available at the same time and the second in terms of the on-site participants.
Microsoft Purview – what it is exactly
Azure Purview is now Microsoft Purview. This is a unified data governance solution that helps you manage and govern your on-premises, multicloud, and software-as-a-service (SaaS) data. Easily create a holistic, up-to-date map of your data landscape with automated data discovery, sensitive data classification, and end-to-end data lineage. Enable data consumers to find valuable, trustworthy data.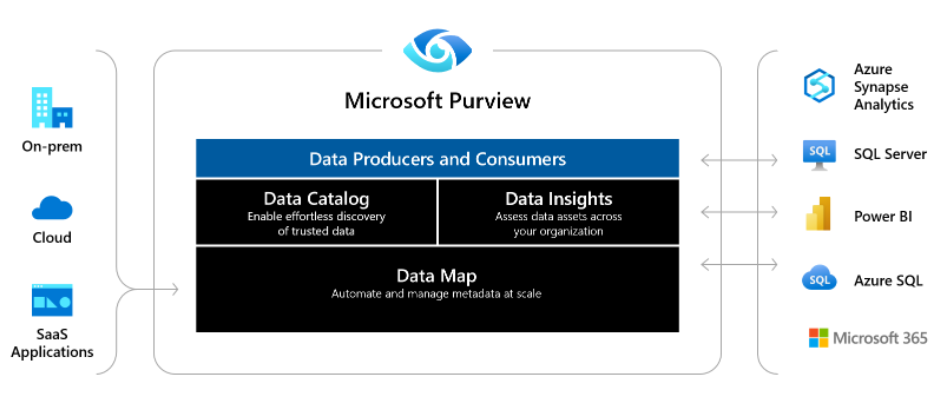 Microsoft Purview – what for
challenges related to accessing data sources
ensuring the safety of data
data classification
complementing the available information
access to multiple sources
Microsoft Purview – for whom
medium and large organizations that produce or process data from multiple sources. The goal is to make it easier for companies to get the most value from their existing information resources. It facilitates the discovery and understanding of information sources by users who manage the data
Microsoft Purview – the ability to scan
data stored both in the cloud and on-premise
analytical platforms, e.g. Power BI or Looker
cloud services, e.g. Azure Data Factory
Microsoft Purview – cost
payment for actual consumption only
helps reduce the need for manual and custom data discovery and classification
it eliminates the cost of maintaining personal systems and excel based solutions
scan SQL servers and Power BI tenants at no extra cost
Comprehensive security and data compliance by Azure
Strengthen your security posture by using Microsoft Azure. Reduce costs and complexity with a highly secure cloud foundation. Use multi-layered, built-in security controls and unique threat intelligence to help identify and protect against rapidly evolving threats.
Azure has more certifications than any other cloud provider
Microsoft employs more than 3,500 security experts dedicated to data security and privacy
Company invests more than USD 1 billion annually on cybersecurity research and development

Do you need more information about Microsoft Purview?
Schedule a free consultation. Consult your company needs with our experts. Learn about solutions that will help your company improve business processes and ensure data security.