#Biznes
POZitive Technologies 2022 – IT conference from Poznań
2 December 2022
Reading time: 4 minutes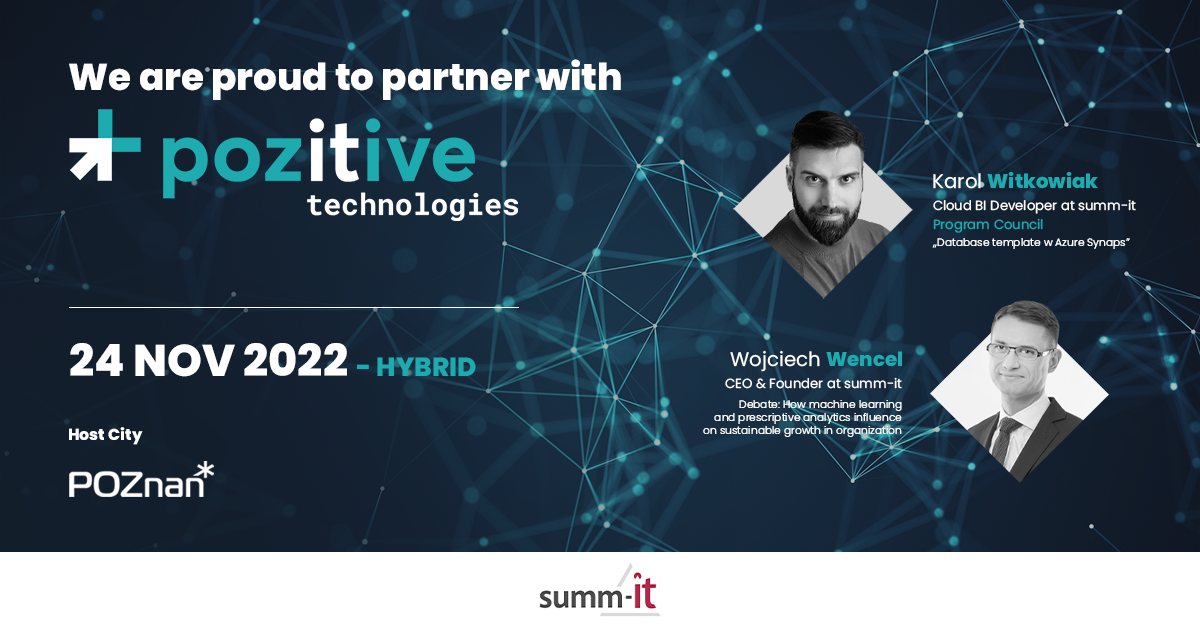 Another edition of Pozitive Technologies conference for IT specialist with our experts! It's a great pleasure to be part of this event. Main stage, six thematic tracks and outstanding case studies in one place. We like to prove that Poznań is an IT city.
Pozitive Technologies Conference
On November 24, another edition of Pozitive Technologies was held, organized by eventclick and the City of Poznań. The event addressed to the IT industry this year was organized in a hybrid form. The online conference was held on the hopin platform, after which the offline part took place at EnStudios in Poznań – a uniquely designed space that inspires and gives energy for creative action.
The Program Board, consisting of twelve IT specialists from various areas, worked on the substantive scope of the event for several months, in order to deliver lectures and exchange knowledge and experience at the highest level. The agenda was filled with selected presentations, interesting discussion panels and a networking zone.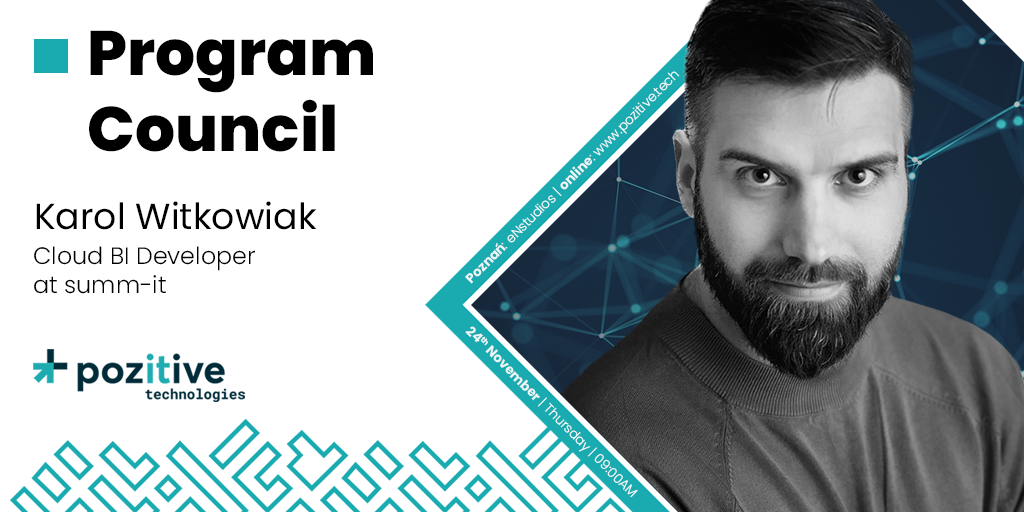 On the main stage in the first part of the event, you could see presentation on data ethics in AI or converting android phones into payment rerminals by a Visa expert. An interesting point was a statement about "Digital Leadership & Focus: Being the Disrupter an not the Disrupted" – starring Erik Qualman, motivational speaker and bestselling author, recognized as the most liked author, right behind the author of Harry Potter J.K. Rowling. Discussion panels could also be seen on the Main Stage. The first one concerned distributed enterprises, led by Tomasz Orzechowski. The second debate focused on how machine learning and analytics affect the organization, moderated by Wojciech Wencel.
The conference included six thematic tracks:
Cybersecurity
Fullstack – Architecture & Development
Data & Analytics
DevOps
Mobile
PM/Agile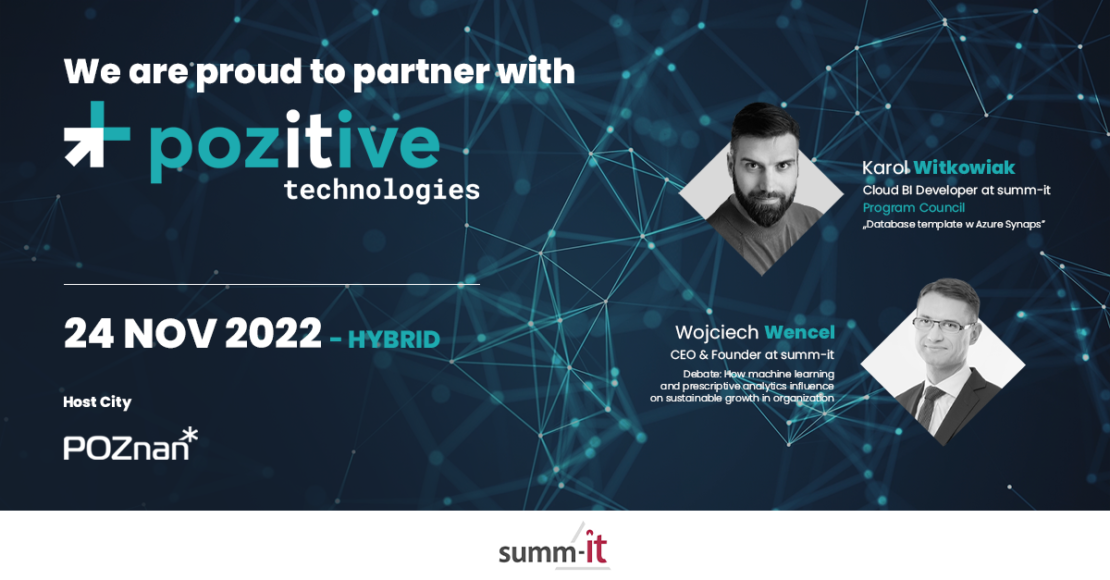 The offline part of the event created the perfect networking opportunity. Participants could watch unique lectures on the stage, a discussion panel on Women in IT and take advantage of the latest games in a professional VR Room. The star of the evening was the legend of the hip-hop scene donGURALesko – actually Piotr Górny, also known as Gural, or DJ Dziadzior. Adam Grzanka and Adam Małczyk (known from Formacja Chatelet) also performed on stage with their latest stand-up show "Adamów Dwóch".
Income from the sale of tickets was donated to the "Nie wykluczaj mnie" Foundation, which supports young people and families who, for various reasons, are unable to overcome current life difficulties.
How machine learning and prescriptive analytics influence on sustainable growth in organization
Business analytics is constantly changing. Organizations have an increasing amount of data from various sources. Information varies greatly in both form and content. Analytical systems must keep up with these changes, and companies should use flexible and modern information processing technologies to maintain a competitive position.
At the Pozitive Technologies conference, the topic was discussed during a debate led by Wojciech Wencel – CEO of summ-it. The panel was attended by Karol Jaroszewski from VISA, Julie Huxley-Jones from GSK and Paweł Wróblewski from TietoEvry.
If you are curious how machine learning and prescriptive analytics affect the sustainability of the enterprise, fill out our contact form and our experts will contact you.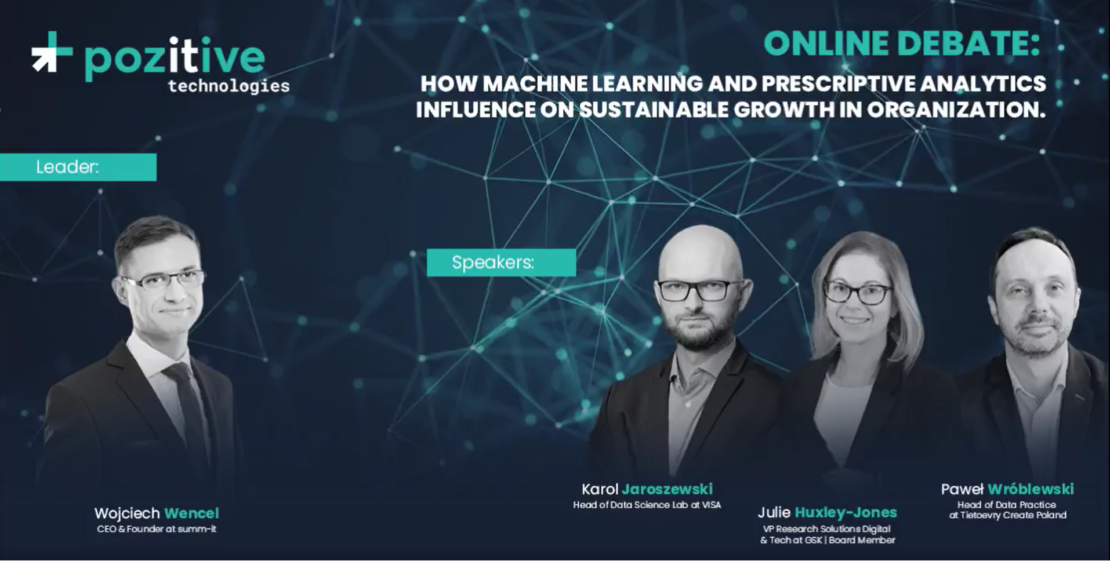 Database template w Azure Synapse
Azure Synapse Analytics has specific database templates to help you standardize your data in the lake. They allow you to create a database using one of many templates. Nowadays, the speed of project implementation is one of the factors of building a competitive advantage.
As part of the Data&Analytics track, Karol Witkowiak – Cloud BI Developer at summ-it and a member of the Pozitive Technologies Program Board talked about the product along with practical examples of using database templates in Azure Synapse.
In his professional career, Karol has focused on working with data. Currently, he implements projects based on Microsoft technology for clients from various industries operating globally. Building a data warehouse as well as data transformation, processing and visualization are the main tasks in his work.
Have questions about Azure Synapse? Use our contact form to get more information and find out how the product can be applied to your needs.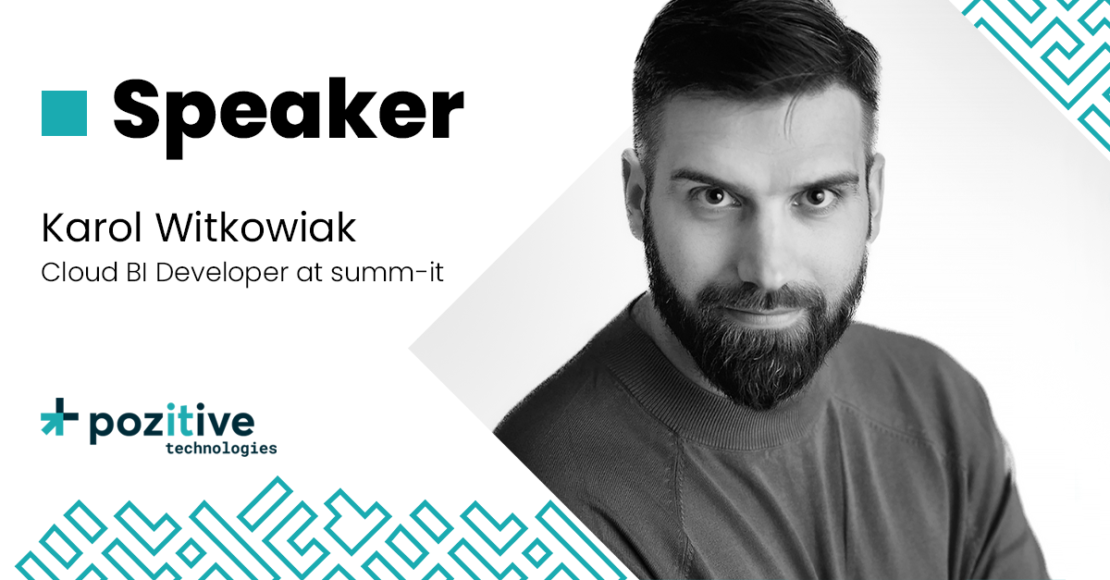 summ-it team at Pozitive.Tech
Thanks to Miasto Poznań and organizers of pozitive technologies, that once again we proved that Poznań is an IT City and a great place to live!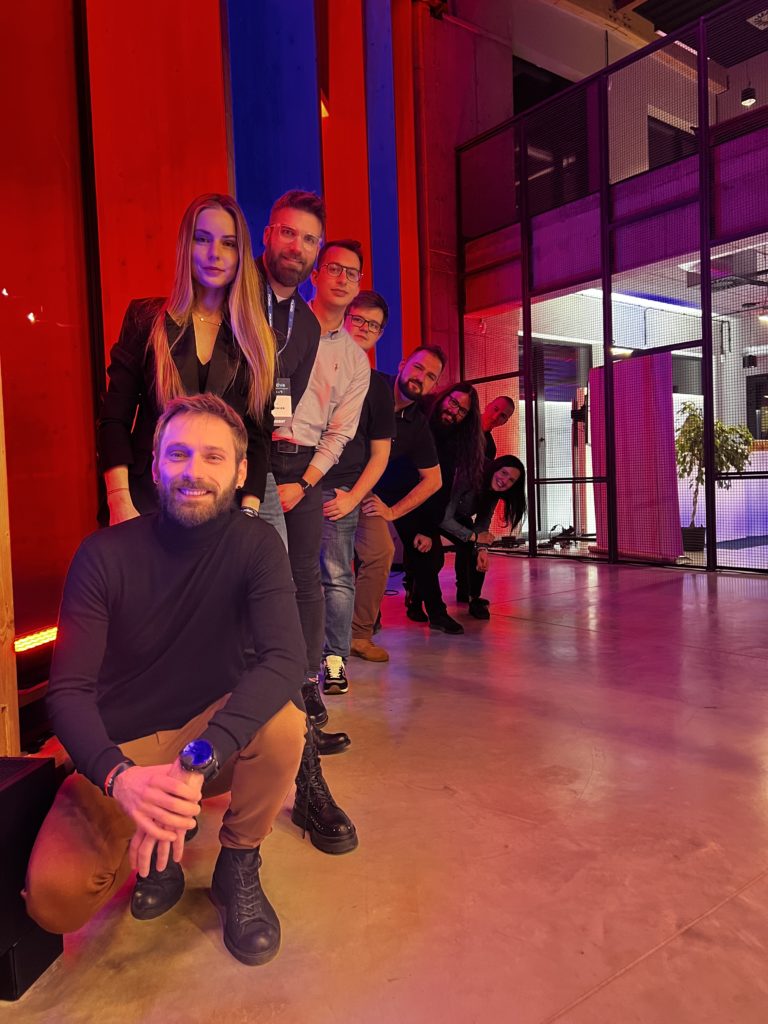 Do you have any questions or are you looking for the perfect solution for your company?
Schedule a free consultation. Consult your company needs with our experts. Learn about solutions that will help your company improve business processes and ensure data security.