summ-it took part as an exhibitor at this year's GITEX GLOBAL event in Dubai. The largest and most innovative technology and startup event in the world. One of the most influential meeting places for the IT industry, gathering leaders, creators and innovators to discuss and identify future opportunities. This year, the event attracted over 100,000 participants.
GITEX GLOBAL
GITEX GLOBAL is one of the largest fair events in the world devoted to innovations in the IT industry and modern technologies. This is an annual event that takes place in Dubai. In this year's edition, the main topics were coding, metaverse, sustainable development and cybersecurity.
GITEX GLOBAL brings together the most powerful showcase of cross-sector innovation and ideas from around the world:
• See the tech ecosystems of 170+ countries in action, including 4000+ top tech companies, 700+ startups, 400+ investors and 100,000+ professionals connecting at the event
• Explore the largest government representation in any tech event – over 200 entities presenting advanced public sector innovations
• Interact with the most experiential tech showcase covering global megatrends – Metaverse, Web3, Sustainability tech, Gaming, NFTs, AI & Robotics, Cloud & Edge, Quantum Computing and more
• Get expert, awe-inspiring insights from 1000+ industry & innovation leaders across 10 conference sectors: Digital Cities x AI, Telecom, Energy, Cybersecurity, Future Mobility, Healthcare, Education, Startups and Data Economy
• Experience the largest tech show collective: North Star (startups), Ai Everything, Global DevSlam (largest developer & skill-building event), Future Blockchain Summit, Fintech Surge and Marketing Mania covering a power-packed programme of live demos, pitches, conferences, certified workshops, youth competitions and more

The 7 Shows at GITEX Global 2022:
North Star
Ai Everything,
Global DevSlam
Future Blockchain Summit
Fintech Surge
Marketing Mania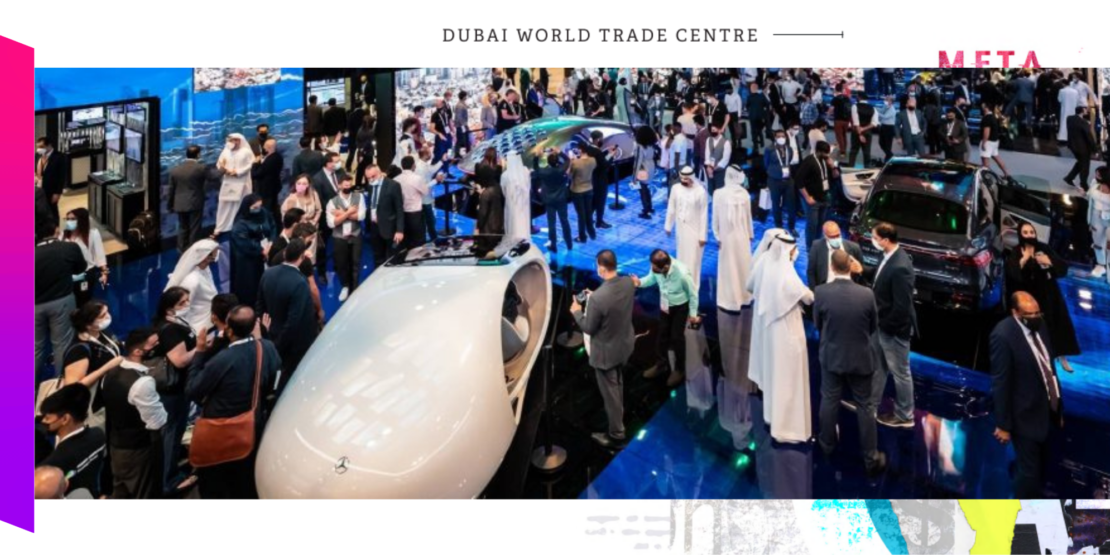 summ-it at Gitex Global 2022
The Polish Agency for Enterprise Development (PARP) has organized a stand at the GITEX GLOBAL fair in Dubai for the third time as part of the Industry Program for the Promotion of the IT / ICT sector. It gave us the opportunity to represent the Greater Poland stand on October 10-14, 2022 at the Dubai World Trade Center. We would like to thank all the representatives of the Marshal's Office of the Wielkopolska Region, who supported us in the preparation and participation in this year's edition.
We had the opportunity to discuss new solutions in the cloud, IoT, cybertechnology and breakthrough solutions in the field of artificial intelligence, programming and sustainable development. Poland is presented as a strong center of cooperation which, through the development of science, offers the world sustainable, environmentally friendly technologies inspired by nature.
Superb DBA and Modern Data Warehouse are just some of the modern technologies that we presented at this year's event. For participants, we have prepared reports in Power BI presenting global water consumption per capita, energy consumption by product and the amount of renewable energy by countries.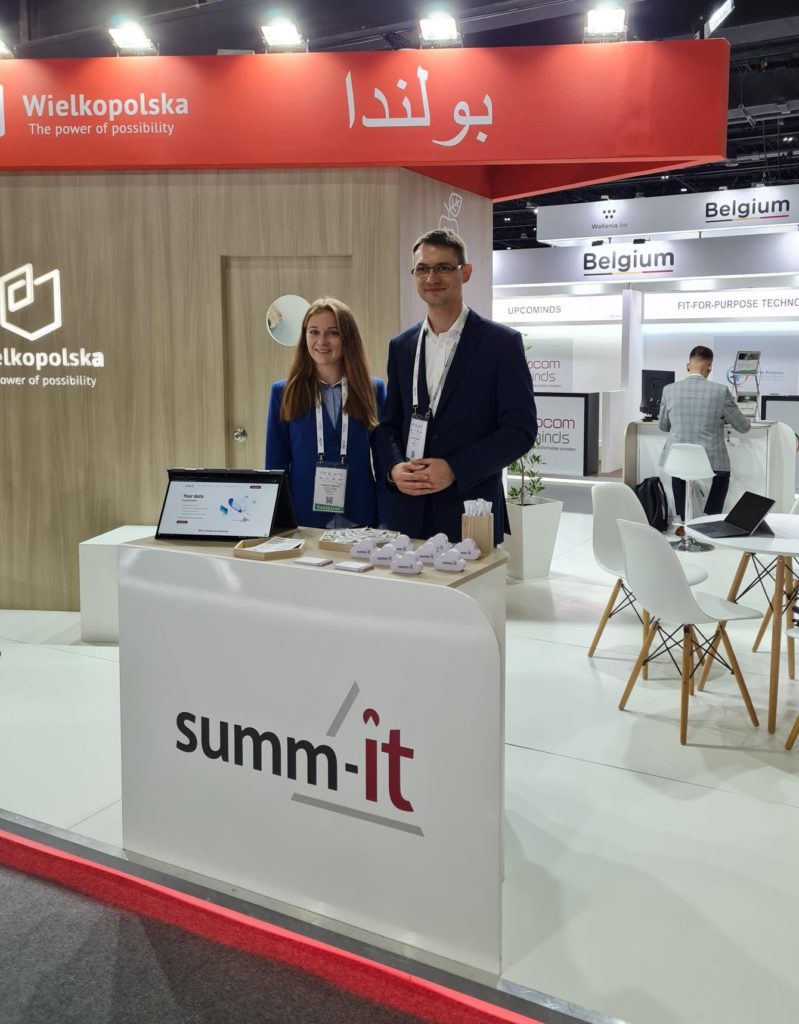 CEO summ-it Wojciech Wencel had the opportunity to take part in the PoItech event at the DIC stand during GITEX. He talked about Dubai Internet City and learned about the benefits of establishing a company in this free economic zone, as well as about the prospects of the United Arab Emirates for industry representatives. As part of his visit to the innovation center, he had a great networking opportunity to talk directly to companies from the United Arab Emirates.
Participation in Gitex Global 2022 was a great opportunity to meet the most innovative people and companies. We established new business contacts and exchanged professional experiences, exploring mutual synergy and exchanging innovative ideas.
We are open to new projects and will be happy to discuss joint business opportunities to empower your business into the future.
Schedule a free consultation. Consult your company needs with our experts. Learn about solutions that will help your company improve business processes and ensure data security.