#Biznes
Digital transformation of business in the ,,Polish Digital Valley"
29 November 2022
Reading time: 4 minutes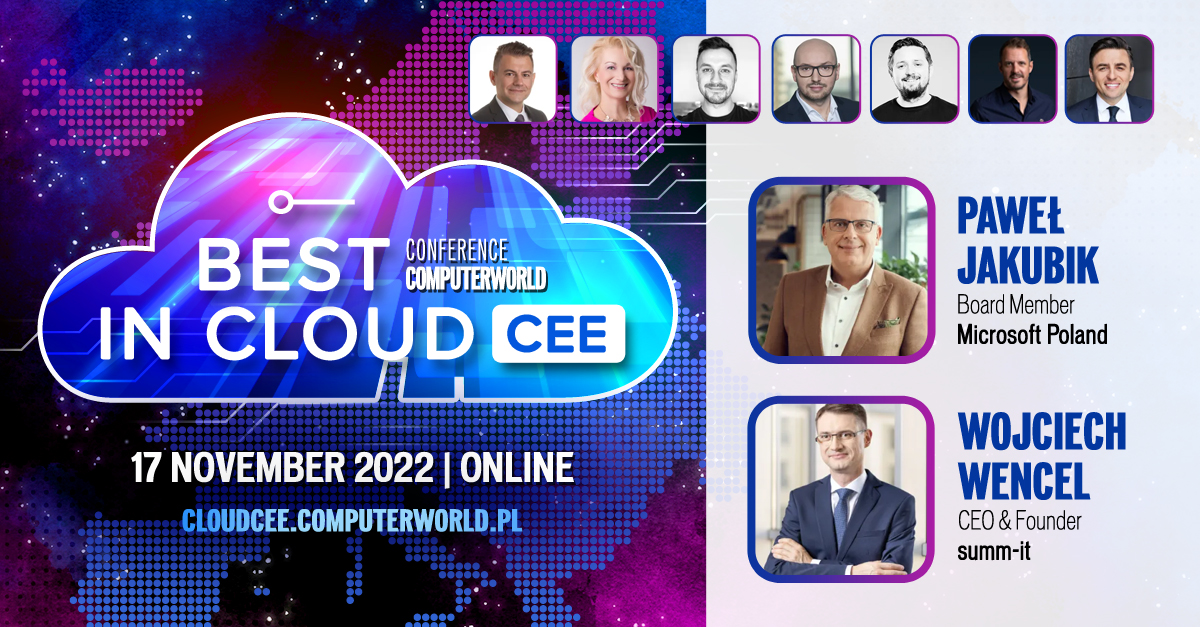 The most effective ways to use cloud technologies at Best in Cloud CEE 2022. Wojciech Wencel – CEO at summ-it with Paweł Jakubik – Board Member at Microsoft Poland talked about digital transformation of business in the ,,Polish Digital Valley"
International edition
The international edition of Computerworld's BEST IN CLOUD conference promotes the most effective use of cloud technologies and the best cloud computing products and solution providers.
This year's edition was addressed to the region of Central and Eastern Europe, including countries such as Poland, Hungary, Romania, the Czech Republic and Bulgaria. The event was attended mainly by CIOs, CTOs, IT directors as well as specialists responsible for IT infrastructure and security.
The conference focused on topics related to multicloud, cloud security, cloud computing in projects in the field of artificial intelligence and machine learning as well as analytics of large data sets in the computing cloud. The program of the event referred to international case studies, transformation projects to the cloud model and presentations of service providers. Participants could use the zone and expert chats to deepen their knowledge or find answers to bothering questions.
The moderator of the event was once again Jarosław Kuźniar. From year to year, he has the opportunity to observe changing trends and technological innovations in the cloud area.
summ-it & Microsoft as General Partner of Best in Cloud CEE
The name "Best in Cloud" speaks for itself, which is why our participation in the event is an annual tradition. At this year's international edition, we became the General Partner of the event. Our long-term cooperation with Microsoft has also found a place in this area, preparing a joint speech about how our partnership works and what benefits we bring to business.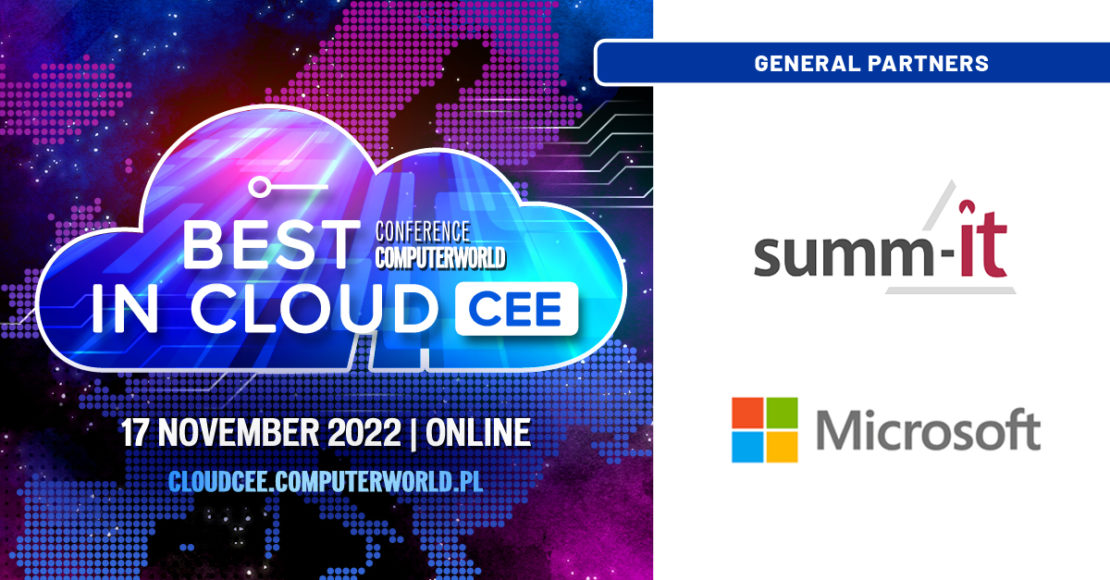 Wojciech Wencel – CEO at summ-it and Pawel Jakubik – Board Member at Microsoft talked about digital transformation of business in the ,,Polish Digital Valley".
,,The public cloud is evolving at a rapid scale. The snowball effect made Microsoft, one of the largest public cloud providers, decide to open a new region in Poland. As part of the presentation, participants will learn about the value of the new Microsoft Azure location for business, as well as how Microsoft partners such as summ-it can support companies in their digital transformation, including migration to the Azure cloud"

Wojciech Wencel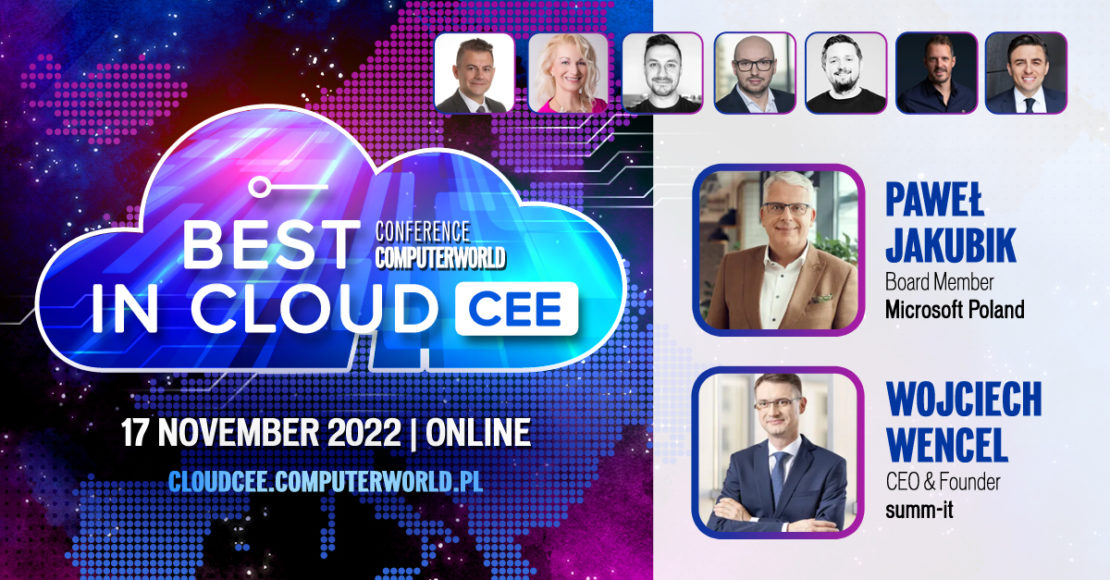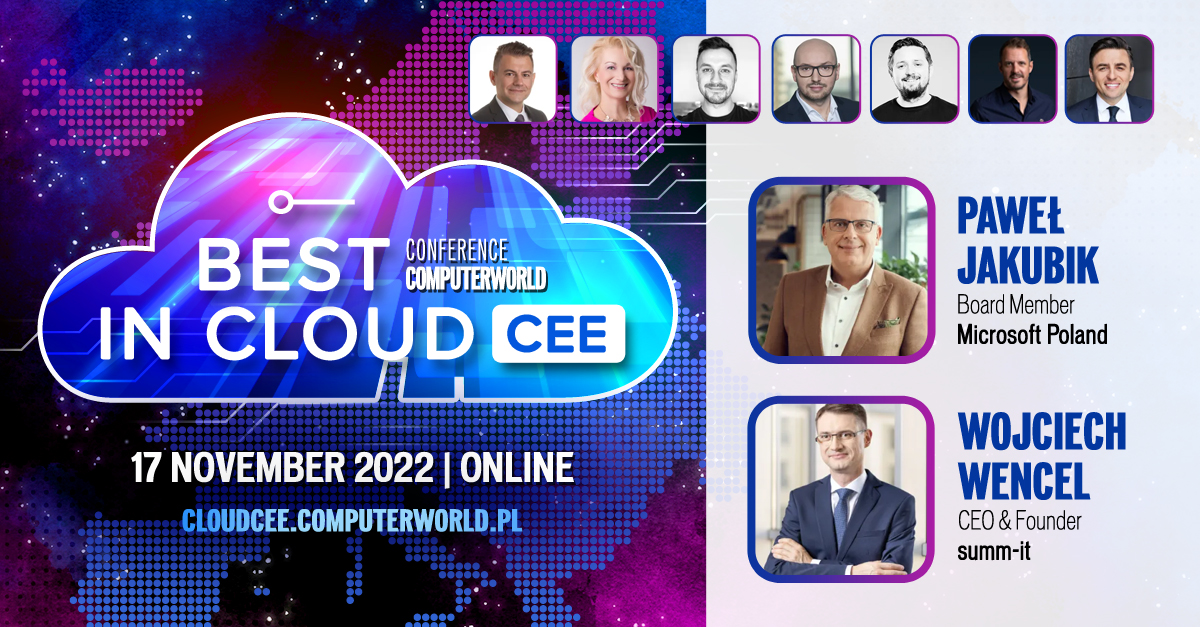 The Polish Digital Valley is still developing, and summ-it with its unique Superb DBA product belongs to the Innovation Avenue at the Microsoft Technology Center in Warsaw.
The 20-minute lecture by Wojciech Wencel and Paweł Jakubik includes:
Polish Digital Valley – 4 pillars
PDV – first innovators 2022
Availability Zone #1 part of cloud region
Azure Region Types
Service Rings
Azure Global Compliance
Building a Data Driven Culture with….. – summ-it!
Characteristics of a data culture
Business Solutions 360
What you can gain from Microsoft partner ecosystem
Business case
The new Data centre benefits
and more…
There were also questions from the moderator addressed to our speakers:
What are concrete benefits to average citizen in CEE using services available in the cloud based on new data models?
Is it safe to store data in the cloud?
How to act to stay safe
Fast and flexible action is advisable. Remember about the strategy and security by using the CAF (Cloud Adoption Framework) along with its action plan.
Case study. Business pressure on time of solution delivery generates risk. It has an impact on how the organization will be received.
Automated Azure Managed Applications process. Secured resources are attached to the client's cloud infrastructure. The costs are automatically billed on individual subscription.
Infrastructure as a Code – using Azure DevOps and CI/CD mechanisms as a repeatability of the process and a guarantee of its execution in the production and implementation cycle of the software.
After implementation, periodic audit: rationalization, review of costs, scalability and operational security.
We are as strong as our weakest security in the system.
summ-it & Microsoft & digital transformation of business – Polish Digital Valley ☁ Best in Cloud CEE
We would like to thank the organizers of the event for the opportunity to participate in this year's edition and the entire Microsoft team for their cooperation.
Do you have any questions or are you looking for the perfect solution for your company?
Schedule a free consultation. Consult your company needs with our experts. Learn about solutions that will help your company improve business processes and ensure data security.