DR and ITCP systems recovery plan
Even the best backup does not matter if it cannot be restored. In order to minimize the impact of a potential failure, we offer DR (Disaster Recovery) plans describing step-by-step how to react in the event of a failure and tests of ITCP systems recovery- IT Continuity Plan. The offer is addressed to all clients, regardless of the size of the company and the complexity of the IT structure. Data should be secured in every enterprise, and an appropriate system continuation plan should be selected for each scale.
At summ-it, we have completed many implementations and database migrations, which is why we pay special attention to security issues. For DR plans and system recovery tests, you can count on: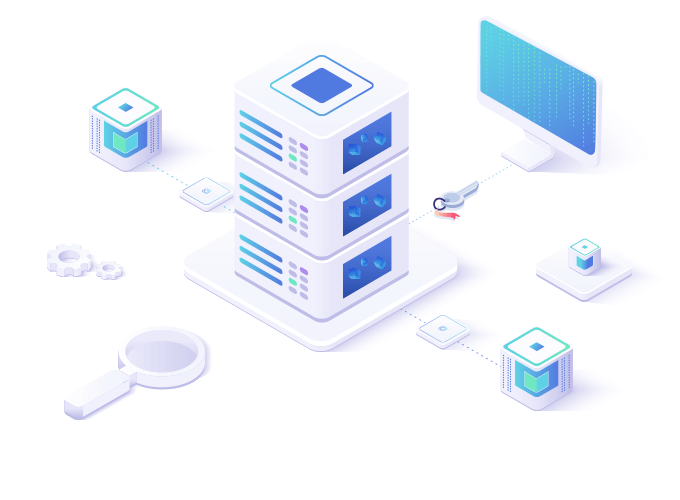 Operation in accordance with the latest methodologies
Proactive approach to the service provided
Proven methodologies and processes
When is it worth preparing a Disaster Recovery plan?
The Disaster Recovery Policy / Plan is the preparation of procedures and technical solutions, thanks to which you can quickly and without unnecessary losses, regain access to any resources of the organization, including those of a critical value, which are crucial for the company to function in a safe and unwavering manner. In other words, if you want your business to have a business continuity plan that includes, for example, backups, IT preventive measures and system recovery instructions, then it's worth applying for a Disaster Recovery plan to summ-it.
Your company should create a Disaster Recovery plan to:
be infrastructurally ready in the event of a failure,
have a business continuity plan based on the latest methodologies,
secure the company's critical resources,
be perceived as a serious and trusted business partner,
save thanks to prevention rather than reducing uncontrolled losses.
Why is it worth entrusting the Disaster Recovery plan and ITCP system recovery tests to summ-it?
We are characterized by exceptional flexibility and selection of solutions strictly in relation to the goals and needs of the client. Within your company, we can proactively identify and implement appropriate safety procedures so that in the event of a failure resulting from human activities or natural causes, your company remains able to perform further business activities and has permanent access to resources.
Our clients enjoy stable, fast database systems, the operation of which is based on the latest methodologies.
+250
database systems implementations
+50
certified IT specialists
What do you gain by developing a Disaster Recovery plan and ITPC systems recovery tests?
Guarantee of the possibility of recovering the system with specification of the recovery time in the event of a failure (RTO, RPO)
Implementation of processes in the organization, which translates not only into IT, but also the entire business
Reputation resulting from the application of the latest standards in the recovery of resources critical for the company's operations
Confidence that your company will be resistant to attacks, human errors, and failures resulting from disasters such as fires or floods
Background of the implementation of Disaster Recovery plans in modern companies
Due to the development of information technologies, more and more key factors of the company's functioning have moved to the digital environment. Machines, once operated by humans, are now controlled by central systems that can independently make decisions based on machine learning. Accounting and transfers to computers have never before delivered important data so quickly and precisely. The same is true of every process – from marketing and sales to HR and logistics. All activities of our businesses are in contact and depend on the stability of IT systems. Even communication is more often based only on digital solutions.
This fact makes the care for the security of systems, as well as their skilful restoration, a priority for people dealing with the IT infrastructure in a given enterprise. There is no possibility to scale a business without data security.
In the case of the Disaster Recovery plan, depending on the needs and a given solution, in the event of a failure, work based on archived files is more often used than attempts to restore the original data structures. However, practice shows that even frequent testing, the latest methodologies of operation or the best systems, unfortunately, can be unreliable. Therefore, the Disaster Recovery plan assumes possible extensive preparation for unforeseen circumstances.
creating backup copies based on other infrastructures and in other geographic locations,
identifying potential risks and system gaps,
creating documentation and answers to hypothetical challenges,
establishing a team with competences in the area of disaster recovery,
testing the effectiveness of security and back-ups, not only their implementation,
determining the acceptable time to restore operations,
determining the acceptable time of data acquisition loss (important in the context of backup intervals),
implementation of the latest solutions in the field of database protection,
We have mentioned failure several times, which of course traditionally alludes to natural disaster, whether culpable or not, human error. Disaster Recovery plans now face a much greater challenge, which is to protect software and company resources from hacker attacks or economic espionage. The number of hacking attacks on large enterprises is doubling every year. It is therefore worth noting that possible protection against the effects of unplanned breakdowns is definitely cheaper than trying to bring the company back to life after a complete paralysis of business activities.
The range of our work
Business analysis
Backup & recovery strategy development
Detailed system recovery plan preparation
Critical systems recovery cyclical tests in order to guarantee the possibility of restoring data and updating procedures
Ensuring business continuity of services and processes required by certification centres
Proactive advice and needs diagnosis
Constant changes monitoring in methodologies and implementing only the newest and proven solutions
Meet clients with whom we reach the peak together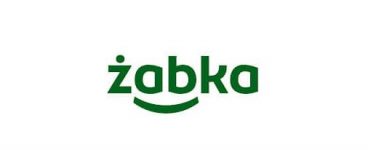 We have implemented Azure SQL Database instead of SharePoint lists to optimize system performance and enable greater scalability. All data stored on the SharePoint platform can also be visualized using Power BI data analytics.