Database systems maintenance and optimization
We offer maintenance and optimization of database systems, including support in the 24/7/365 model. Our priority is to implement improvements that have a positive impact on the efficiency of data processing as well as the effective generation of results and reports. Experience in the design and implementation of database system architectures or the transformation of data into various models causes that we have no problem with the implementation of even the most difficult tasks within the space you use.
At summ-it, we provide both a flexible and comprehensive option to work with your database systems using the highest security procedures.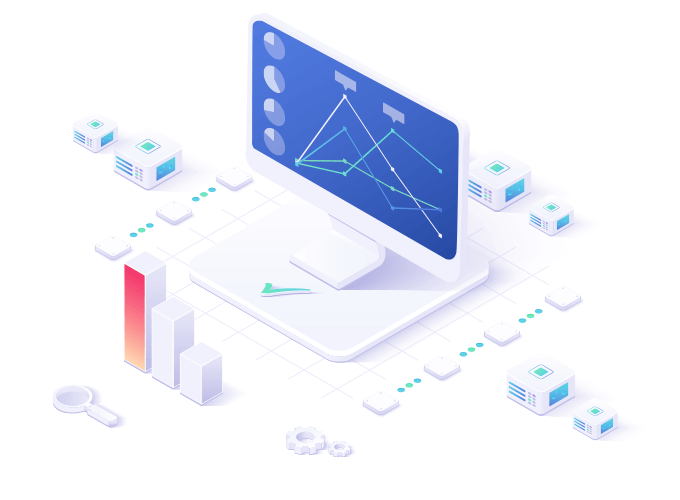 Fast response times – tailored to customer needs
Proactive approach to the service provided

Proven methodologies and processes

When is it worth optimizing database systems?
A database is a more or less organized collection of information stored in an electronic form. Most of them are written in SQL, which also handles queries to it. The entire database is controlled by a database management system. These are three pillars, and each has its own rules. It is worth optimizing them when, for example, your database does not respond to the requested action, when it generates a lot of errors, or when it does not allow for the processing of a given query.
Your company should invest in the maintenance and optimization of database systems if:
the database is too slow to respond to inquiries,
database contains errors,
the database does not allow fluent work in SQL,
the database needs to be improved in terms of security,
you want to get new information and existing solutions are blocking you,
Your priority is data security and its unlimited availability.
Why is it worth entrusting maintenance and optimization of database systems to summ-it?
We are characterized by exceptional flexibility and selection of solutions strictly in relation to the goals and needs of the client. We will provide you with a model database operation, which will expand your knowledge of the processes carried out, but also open up completely new possibilities of generating and responding to hypotheses.
Our clients enjoy stable, fast database systems, the operation of which is based on the latest methodologies.
+250
database systems implementations
+50
certified IT specialists
What do you gain by maintaining and optimizing database systems with us?
data security
operational stability
excellent response time
full support
We have the answers to today's database challenges!
Every day, through the decisions of users, customers, employees, and part of sales transactions, companies generate hundreds of terabytes of data. In a constantly growing and extremely competitive environment, databases must handle more and more complex queries, and it is their efficiency and correct architecture that determine whether future business decisions will be made well in advance and whether they will be accurate. The tightness of the systems and the correct aggregation of the incoming data is also extremely important. Therefore, database administrators and specialists are forced to constantly work on their performance optimization. The basic issues they have to deal with are:
Massive increase in data volume
The transition to the digital world of many companies and the development of those already in it has greatly intensified the importance of databases in the business world. Plenty of suppliers and just as many data sources mean that efficient dataset management and keeping it running is important to the future of any business.
Keeping the database safe
Information is a commodity, but also a potential threat. Every day, all over the world, there are hundreds of attacks and thousands of attempts at data protection systems. Taking care of data security is a matter not only of the success of our business, but also of your company's reputation. The potential takeover of even a fragment of the database may affect the loss of market competitiveness or the trust of the company's stakeholders.
Data reporting
A dynamically changing business environment, in every industry today, requires specialists and database administrators to deliver query results in real time or in the shortest possible time. This allows for a quick reaction in making business decisions, and may also affect gaining or losing a market advantage.
Prediction
Organized datasets allow for a completely new approach to data analysis. We can now analyse not only historical data, but also make predictions about future behaviours and trends based on them. This type of modelling is an extremely valuable skill for any business. The larger the datasets, the more valuable is the prediction, but also the greater the challenge in the area of database maintenance and optimization.
Maintenance
As well as expanding the possibilities of acquiring and storing data, you should also take care of the maintenance of existing mechanisms and resources. Updates and corrections require constant attention and experience in implementation to maximize the constant service operation.
The range of our work
system support in accordance with the agreed SLA (Service Level Agreement),
proactive approach to environmental management,
implementation of the Event Management process allowing for incident prediction and reacting before the incident occurs,
Lean Service and ITIL methodologies usage to optimize systems management processes,
continuous observation of the systems, allowing for the observation of the increased load on the systems and security-related challenges,
updating and implementing new processes.
Meet clients with whom we reach the peak together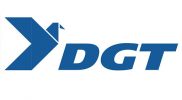 Together with DGT Sp. z o.o. company we designed a highly available database system recording phone calls made to emergency number 112. DGT Sp. z o.o. company delivered the application, while summ-it designed the architecture of the solution and delivered the database system.